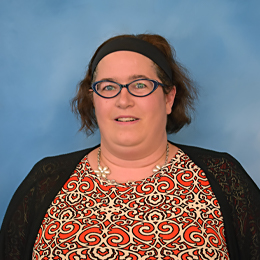 Penny Duffy, First Vice-president
Email: pennyduffy@gmail.com
Penny lives in New Hampshire with her two teenage children, Sam (age 19) and Abby (17). Abby became blind at age 6 due to a rare genetic mitochondrial condition. Penny found the NFB and NOPBC a few months later in late 2010. "Finding the NFB was a great stroke of luck. Choosing to stay and raise my daughter with the NFB philosophy is one of the best parenting decisions I have made," she notes.
Abby is an active girl who enjoys alpine ski racing. She is a Paralympic hopeful and is on her high school ski team. She attends her local public high school and is a Braille reader. She has started to look at colleges as she begins her senior year in high school.
Penny has a strong passion for Braille literacy and strives every day to help both of her children to "Live the life they want."