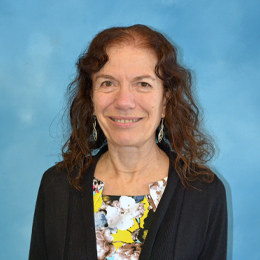 Carol Castellano

, Secretary

Email: blindchildren@verizon.net

Carol and husband Bill Cucco are the parents of a now-adult blind daughter, Serena. Carol feels very fortunate to have found the NFB while Serena was still a baby. Federation philosophy taught the family about the skills of blindness and enabled her and Bill to bring Serena up with high expectations.  Carol has served the NOPBC since 1991 in many capacities--as a board member, an executive officer, president, and Director of Programs. She is also co-founder and long-time president of Parents of Blind Children-NJ.

Carol writes articles and makes presentations in states across the country on the education and development of blind children. She is the author of four books, The Bridge to Braille: Reading and School Success for the Young Blind Child; Because Books Matter; Making It Work: Educating the Blind/Visually Impaired Student in the Regular School; and Getting Ready for College Begins in Third Grade: Working Toward an Independent Future for Your Young Blind Child. Her fifth book, Now It's the Big Time: College Preparation for the Blind/Visually Impaired High School Student, is underway. Carol's family enjoys hiking, traveling, and vacations at the Jersey shore.